We are here to introduce ourselves as Builders and Developers, Specialized in hilly areas it's great achievement for us that we have successfully completed two Towers with in a span of 18 Months, in which we have given possession to total 15 flats in VISHAKHA and SATBHISHA TOWERS. Now we proudly announce our upcoming towers in the Name and style of ROHINI, REVATI, BHARNI and KRITIKA in Solan City, Himachal Pradesh on same site.

The promoters of this company Ms. Namita Sharma and Mr. Padam Verma are already in the field of Land Development, Landscaping, Flower Cultivation, Green House Manufacturing, and other related activities since 2001.You can see our monthly progress by visiting our website or visit our page on facebook.
Mrs. Namita Sharma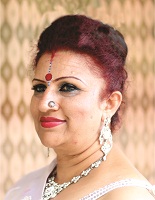 The Land Owner Mrs.Namita Sharma is a well known personality of solan. She is B.Sc,LLB and running Music, Astrology and language school in this area. She also organizes an NGO and being a women she can easily understand the requirements of the family accommodation. She is a socialist and having good contacts with institutions and industrialists. After a deep research she finally decided to use her vacant land to be constructed for residential accommodation along with all modern amenities.
Mr. Padam Verma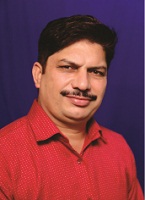 Mr.Padam Verma is professionally qualified with the degree of B.A.L.L.B from Merrut University. He is well Known is north india for his ability and influence among the professionals, political and social persons. He is the first person from Himachal Pardesh who had a millionaire of any Indian Network Marketing Company, way back in 2001 . He specializes in land & Revenue .Mr.Padam Verma has given the leadership and motivational trainings to the associates of LIC ,GIC Bajaj Allianz ,TLC,Insurance ,Orientel Insurance and many other corporate. As he has served with departments of revenue and liasoning ,he is very well manages and understands things related to land and revenue in various states of India